Transform Your Early Learning Center with the Sweet Teams Unique Operational System
Let this comprehensive, friendly collection of posters, signage, and tags be your toolkit to ensure best practices, better morale and effective teambuilding.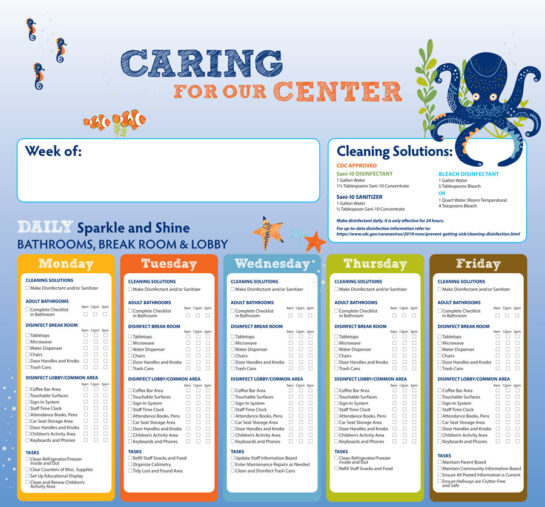 Our operational system of posters and signage can transform your childcare center into a place where teamwork is seamlessly embedded with the required health and safety regulations and most importantly, your daily caring and educational routines.
Using the task lists included in the write and wipe posters, signage and tags, you'll know you are taking the required minute by minute steps to keep your facility clean, healthy and safe while still providing essential education for every child. With this system your entire staff of teachers, assistants and administrative team are also insuring children have fun, as we sparkle and shine our way through this stressful time with positive energy and class!
Best Value! Order The Caring Series Bundles
We are so grateful to the teachers and teams across America who are making it possible for essential workers to carry on and keep our communities working for everyone! Using this system, you too can rest assured the details are never missed. Read about these wonderful caregivers in our history!